User-friendly compliance management solutions for water utilities 
Unite your team around one set of tools, data, and processes that drive water compliance through online collaboration.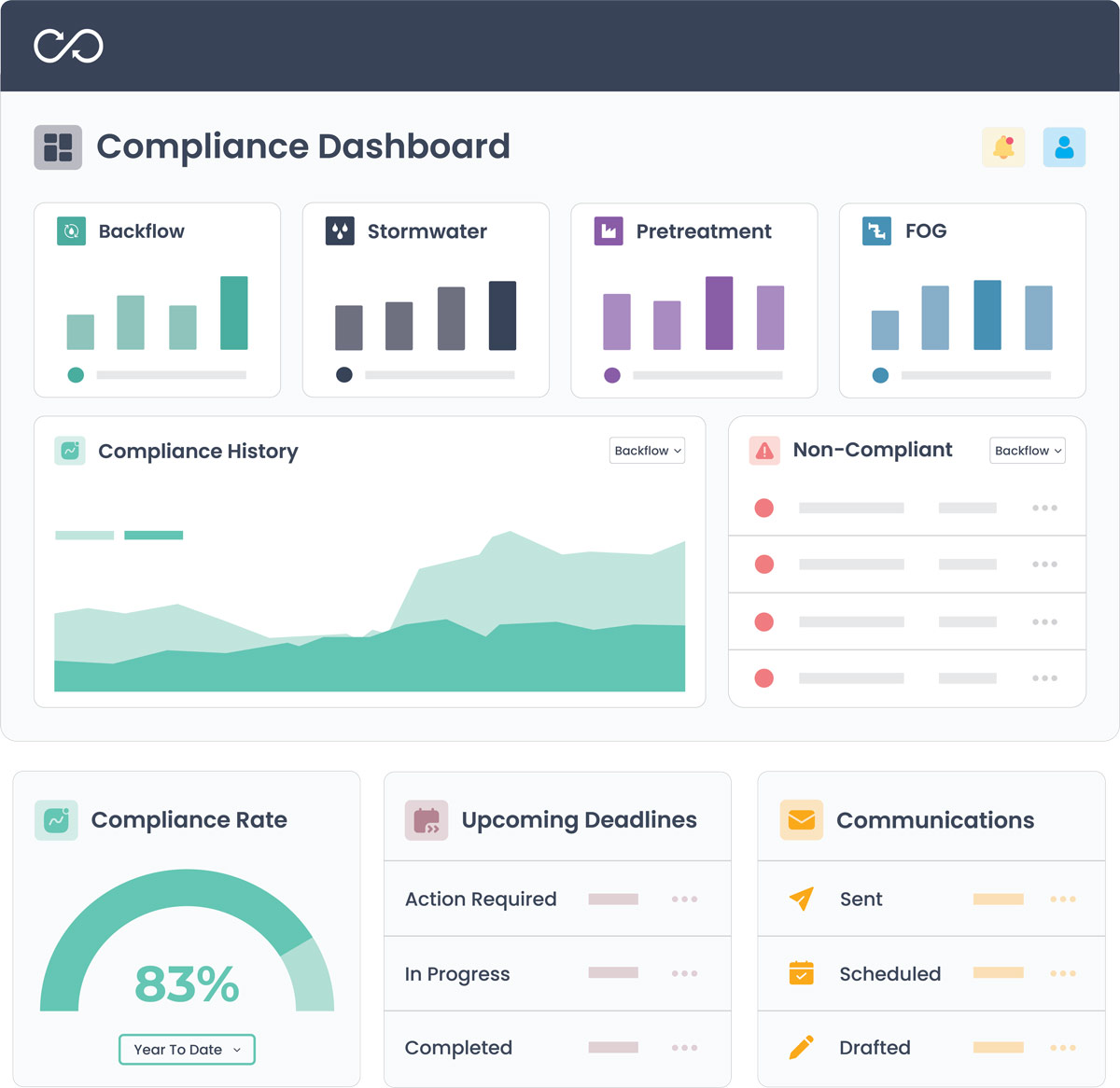 Trusted by over 400 cities serving 50 million citizens across North America 
Including nine of the twenty largest cities in the USA





Quickly modernize your compliance program
With SwiftComply, your team gets instant access to industry-leading data management and customer engagement solutions - designed by water professionals.
SwiftComply makes it easy to quickly adopt digital ways of working
"We are delighted with the launch of the SwiftComply platform. What took me 2-3 days before, now only takes me 2-3 hours. Plus with the new method of invoicing, 40-80 hours of manual labor each month is now boiled down to 30 minutes a day."
Our industry experts are here to guide you every step of the way
We're a customer-first organization. Our team works as an extension of your team to help you get the most out of your investment.
Personalized onboarding plan
We will hold discovery calls to understand your requirements and guide you through the implementation process. Our team has experience migrating small and large databases.
Interactive training & resources
Get the most out of your investment through online training, interactive webinars, how-to guides, and user workshops.
A dedicated customer success manager
You'll know who to reach out to if you have questions or wish to discuss the scope of your services. Your success manager will support your operational goals and help you track your program's progress.
"SwiftComply is so much more than a data management program; it's IT, customer service, asset management, marketing outreach, and the list goes on. I don't know how we could run our program without them."
Your Guide to Modern Compliance Management Software in 2023
This guide is a comprehensive resource for anyone in the regulatory domain, providing insights and actionable steps to transition to modern compliance management systems.
See how SwiftComply can simplify your compliance program
Experience a live customized demo, get answers to your questions and discover why SwiftComply is the right choice for your compliance program.