We help water utilities protect over 50 million citizens
Our team includes former city employees, inspectors, and technologists passionate about helping regulators protect their communities and the environment.
Compliance software that helps you make a greater impact
We believe the key to safeguarding the future of water is by providing compliance experts with the tools, data and customer support you need to make more informed compliance decisions. SwiftComply automates administrative tasks and organises your data so you can focus on making a greater impact.
400+
Cities use SwiftComply to manage their water & wastewater programs
45+
Across over 45 states and provinces throughout the USA & Canada
50M+
To protect 50 million citizens across North America
The SwiftComply story begins in Dublin in 2016, though our roots stretch back to 2008. At this time, our CEO Michael O'Dwyer was working as an engineer at Dublin City Council where he developed Europe's first Fat, Oil, and Grease regulatory program to solve Dublin's growing problems with excessive build-up of FOG.
Mick witnessed first-hand how the outdated regulatory processes and fragmented relationships between restaurant owners and regulators hindered virtually all clean-up efforts.
After achieving a staggering 95% fatberg reduction in Dublin, Mick set about creating a tool that would revolutionalize how cities around the globe collaborate with the foodservice industry to solve this problem.
It's been a whirlwind so far and you can check out some of our highlights below.
Industrial Pretreatment
We are busy working on the release of our latest module for Pretreatment managers.
Forms/Permits
We incorporated online forms to digitize the permitting process and improve the user experience.
Stormwater
We partnered with stormwater experts NPDESPro, to launch our latest module for Stormwater.
Backflow Module
Our acquisition of XC2 enabled us to launch our backflow module with more user friendly features.
XC2 Acquisition
We began 2019 with the acquisition of XC2 software.
Online Portal
We launch our service provider portal for city customers to manage their compliance online.
North America here we come
Our rapidly expanding customer base allows us to open our first US office in sunny California.
Fat, Oil & Grease Module
SwiftComply is born in Dublin (Ireland) with the launch of our Fat, Oil and Grease module.
Mick O'Dwyer
Founder & CEO
Learn More
Mick was tasked with launching Europe's first Fat, Oil and Grease management program in Dublin over a decade ago. Dissatisfied with existing management solutions, Michael developed an entirely new platform to eliminate fatbergs. Originally from Ireland, Michael now lives in Pleasanton, California with his wife Rosalie and their daughter Sophie-Rose.
Bobbi Winterowd
Senior Product Manager
Learn More
After spending the first part of her career working with satellites, rockets, and streaming video, Bobbi was looking to shake things up. Professionally, she enjoys bridging the chasm between technical and non-technical disciplines, while personally she appreciates spending time outdoors both in the Rocky Mountains and scuba diving in the Caribbean. Bobbi loves the idea of helping customers in the water and wastewater industry by using technology to build tools that allow for better ordinance compliance.
Olivier Terrien
VP of Business Development
Learn More
Global citizen and seasoned business development executive Olivier loves spearheading growth initiatives with new technologies that improve people's lives. Having lived and worked in many countries to help government and private organizations Olivier is now settled in San Francisco Bay Area where he maximizes outdoor activities with friends and family.
Sarah Schenkerberg
VP of Customer Success
Learn More
After spending a decade in natural gas compliance, Sarah's passion for protecting the environment lead her to SwiftComply. She has seen every side of the implementation process throughout her career and loves simplifying complex processes with advanced tech solutions. When she's not helping SwiftComply customers get up and running, you'll find Sarah out and about in rural Northern California with her husband, three wild kids and two pups.
Rich Prinster
Strategic Account Manager
Learn More
Rich joined the team in 2022 as our Strategic Account Manager. He brings 10 years of experience working with wastewater programs across North America. Throughout his career, Rich has published articles covering the implementation and use of technology to manage FOG and Pretreatment programs. Rick works closely with our customers to navigate the implementation process and ensure compliance teams get the most value from the SwiftComply software suite.
Sophie Schmidt
Customer Success Manager
Eric Snell
Solutions Architect
Learn More
Eric joined the team in 2021 to manage our advanced solutions, integrations and consulting services. He brings 25 years of experience working with water programs throughout North America. In that time, he implemented customer/off-the-shelf software solutions for over 300 customers, integrating numerous external systems. Eric is an expert in the regulations, processes and idiosyncrasies known to Industrial Pretreatment programs and has deep experience in FOG, Backflow, and other regulatory-based systems.
Morgan Crowell
Technical Product Manager
Learn More
After observing the impacts of SwiftComply FOG on his local FOG program, Morgan became an active advocate for SwiftComply to expand into Industrial Pretreatment. This eventually led to him joining the team to develop our new pretreatment module. Morgan's professional background is in hydrology, non-point source pollution, non-market economics, and industrial pretreatment. He lives in Bend, Oregon, with his family, where he enjoys a variety of outdoor recreation and geeking out about modular synths.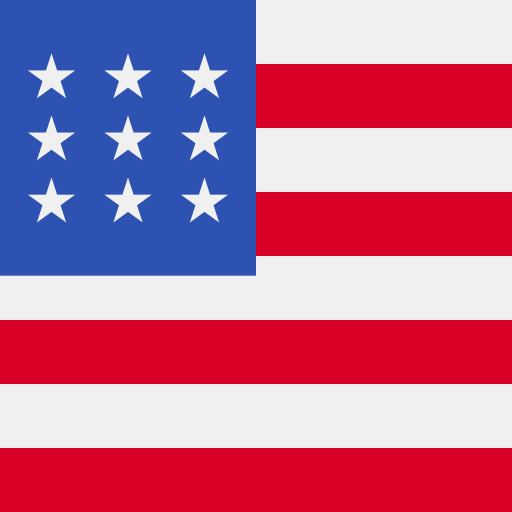 Head Office - Pleasanton, CA
6701 Koll Center Parkway Suite, 250 Pleasanton, CA 94566
Dublin Office - IRE
13 Adelaide Road, D02 P950 Dublin, Ireland.
Join our team
Want to do work that matters? We help water experts protect our most valuable resource and have a lot of fun while doing it.